About
Here you will find occasional updates to the life and times of the Humphries family of Tyrone, GA.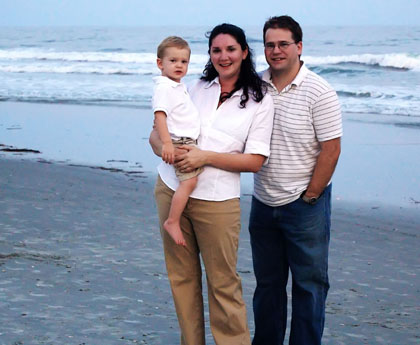 The blog name, Humphrelia, is an amalgamation of our names: Humphries (as in Josh Humphries) and Roghelia (as in Malin Roghelia, Josh's wife). Josh's sister, Kristie, gets credit for inventing this surname fusion.
Our family consists of us – Josh and Malin (pronounced like Melinda without the da) – and our two sons: Will, who joined us in January of 2005, and Ewan, who very recently entered the fray in April of 2009. We also have three pets. Two of them are dogs: Miles, a nine-year-old flat coat retriever, and Marla, a seven-year-old black lab mix. The third is a cat: a small, black cat named Noire.
One Response to "About"
on January 25, 2007 at 3:40pm

Yes, that would be kristie mcclumphries, a humphries married to a mcclure. just call me the family neologist (that one should be in the dictionary!):) k
Leave a Reply