Jun 21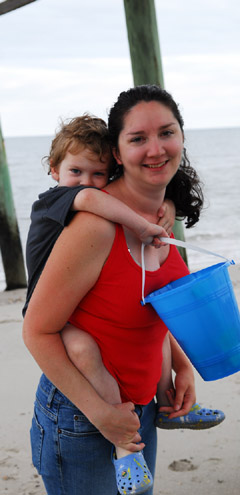 I was so busy trying to document the wedding in my last post that I nearly forgot that the weekend doubled as a beach vacation for us.
We brought a big Tonka dump truck for Will to play with in the sand. We also brought his "tools" – a plastic toy shovel and rake, made for sandbox play.
He made several trips from the house to the beach. The first afternoon we were there, shortly after arriving, Donna took him and Catrina (Audra's and Jason's young cousin) to the beach to play. We returned again the next morning, and again in the evening, and again the next day, etc…
During some down time before the wedding, the three of us (Malin, Will, and me) went for a stroll on the beach. Malin took many pictures of us on the beach. When we walked under the pier that was near the house, she handed me the camera and asked me to snap some in order to get herself in some pictures. The first photo up there on the right is shy Willie getting a piggyback ride from mommy. The one below shows the two of them looking for shells under the pier: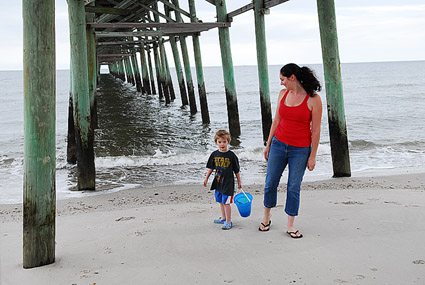 There were actually lots of seashells to find down there. Just a few feet away from where they're standing was an alley of crushed shells that seemed to run the whole length of the beach: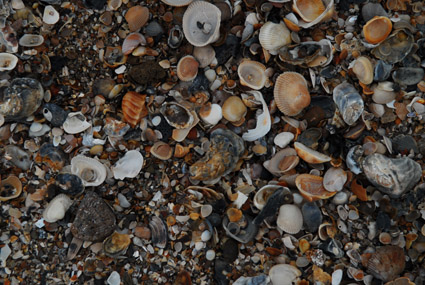 Tiring of my photography skills (or lack thereof), Malin eventually reclaimed her camera to prove that I was actually at the beach with the two of them: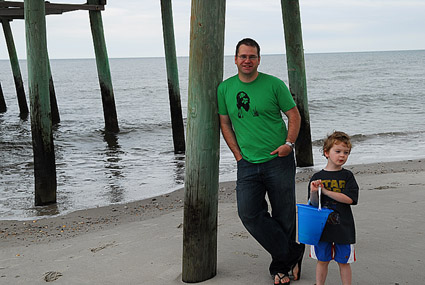 She also got some great shots of Will playing in the sand. This one is my favorite: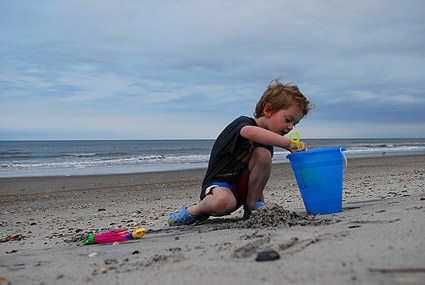 The rest of the vacation centered around the wedding and our preparation of food for ourselves and the other guests: a low-country boil on Saturday, crab cakes and fish'n'chips on Sunday.
Unfortunately, we had to leave the beach on Monday. I can't wait to go back… perhaps later this summer?
Leave a Reply