Nov 06
Nice Hair
On Tuesday Will told us that he wanted John McCain to win the election. We asked him why that was ("did someone at school tell you that?"). He replied, "I like his hair."
He was devastated on Wednesday to hear his favorite head of hair had not won over more voters. We tried explaining that there are other factors that people consider when casting their ballot (some people anyway…).
Speaking of casting ballots, the Libertarian ticket, headlined by Georgia's own Bob Barr, appeared on the ballot in Georgia on Tuesday, but neither the Green Party nor independent tickets appeared there. It struck me as a little odd considering the Green Party's candidate was Georgia's own Cynthia McKinney. Apparently the Green Party primary was a landslide with Ralph Nader (famous – or perhaps infamous – for being the Green Party's candidate in 2000 among other things) placing a distant second. The results of their presidential convention can be seen here. I've never heard of any of the possible candidates in the list other than Ms. McKinney and Mr. Nader.
As I mentioned above, Mr. Nader, running as an independent this year, was missing from the ballot. A friend and coworker informed me that Nader was an "official write-in" in Georgia. I'm still not sure what the heck that means. What distinguishes an "official" write-in candidate from an unofficial one? My coworker and I mused about this: do they discard write-in votes that aren't cast for "official" write-in candidates? Hopefully (dare I say "probably") not. I couldn't find any online source that described an "official" write-in in Georgia nor could I find any online source that confirmed Nader's status as "official write-in". The closest thing I found was this. Read a certain way, it could seem to imply that Georgia voters can write in Nader's name but not necessarily anyone else's.
The Taste of Taste
Lately, Will has come to really enjoy a couple of TV commercials. One is a Campbell's soup commercial.
Man Eating Soup: What is that taste?

Man in Chef Hat: Taste.

Man Eating Soup: Hmmmm. I like the taste of taste.

Man in Chef Hat: It's very tasty.
It is a surreal and mildly amusing commercial. Every time it comes on, Will can be heard repeating "I like the taste of taste" afterwards.
Unfortunately, I haven't yet found the commercial online. The closest thing I can find on YouTube also features the Man in Chef Hat and is titled "Mike Huckabee Soup Chef" due to the character's resemblance to the former Republican presidential candidate. You can see it here.
His other favorite commercial features a talking baby espousing the wonders of E*TRADE. If you haven't seen it, take a look here. His favorite part is the hurling at the end.
Today he and Malin engaged in a rather disgusting conversation. He saw the other talking baby E*TRADE commercial (featuring creepy clown instead of spit up), but he thought it was the other one. Mystified at the absence of puke after the commercial ended, I explained to him that there are two different but similar commercials. Somehow the conversation turned to Will's baby brother (not due until April) and how Will will get more than his share of spit up after he arrives.
Will then joked, "I'm going to eat the puke." At mom's horrified expression and dad's abrupt and incessant giggling, Will continued, "I'm going to swallow it! Ewww!"
During this rather repulsive interchange I could only laugh to myself thinking "at least he got the Humphries sense of humor!"
This anecdote won't likely surprise my sister or brother-in-law in LA who got earfuls from Will about the "puke robot" when we were there last month.
Era of Change?
And to think, we have another one on the way. How will we handle two insane, hyper boys, running around, pretending to be Darth Maul, talking about retching automata?
We do have a few ideas of where we'll be next year. It's a cozy place in which we've become quite comfortable thanks to our precious little monstrosity of a mini-man :)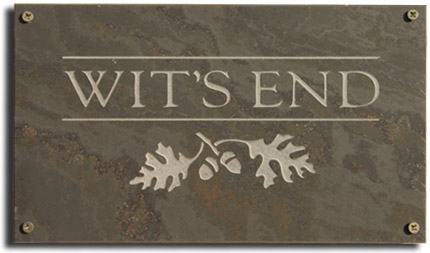 Come and join us sometime, won't you?
Posted by Josh on November 06, 2008 at 8:33pm
Leave a Reply