Dec 16
If there's one thing that this lovely, wet, cold weather reminds me of, it probably isn't the fourth of July. But I found these pictures while collecting up images from our trip to L.A. and from Halloween and figured I could post them here, regardless of the current season.
One thing I immediately associate with the US holiday that is Independence Day is the lake – any large, calm body of water will do. Boats help. The second thing that comes to mind is crisp, summer brew. Perhaps one like this: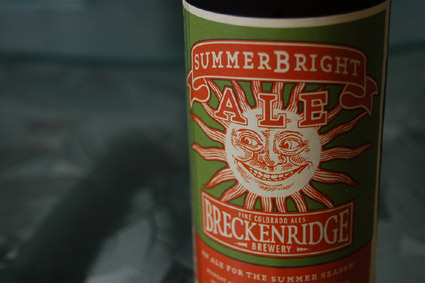 This past year we spent the summer holiday at Malin's mother's lake-front double-wide on Lake Sinclair. There is a jet-ski there, a pontoon boat, and a nice boat-house:
A view from the dock, looking down at the water: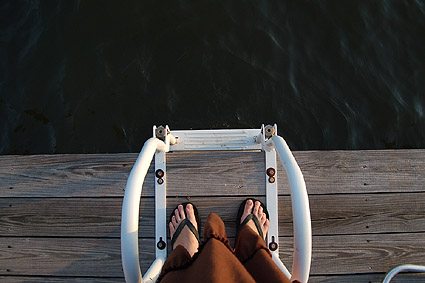 My folks have a lake house, too, but the Georgia drought has been decidedly unfriendly to Lake Lanier. I hear that Sinclair levels stay high despite of the lack of precipitation because it is upstream of a nuclear facility. If something bad happens downstream, they'll empty the reservoir to cool the reactors… That was actually a rumor I just heard this past weekend. A guy standing in line behind us, while waiting in a long line at Lennox Mall for Will to see Mr. Clause, told us that one. I don't know if it's complete BS or not. I've done no fact-checking. Leave a comment if you know one way or another. In any event, when the moisture returns to the Southeast, we'll take pictures of Lake Lanier – perhaps of Will on his first sailing trip (or, failing that, of me miserably bungling an attempt to sail).
The dogs were with us, too, this past summer as you can plainly see: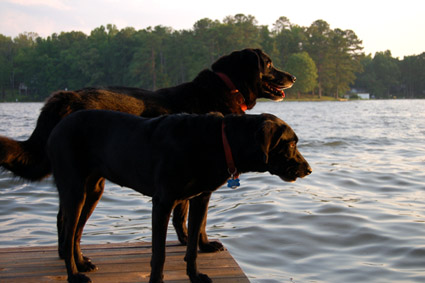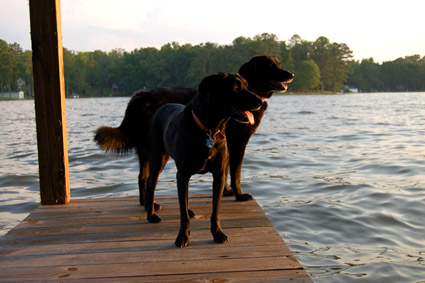 Here's another view of Marla, begging Malin for some treats while out for a ride on the boat: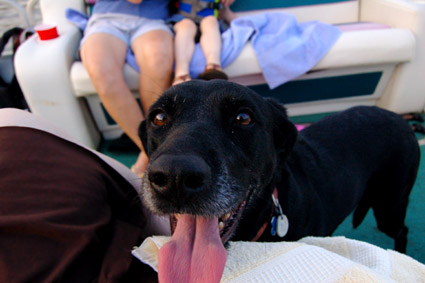 And here's the converse view – Marla looking up at Malin: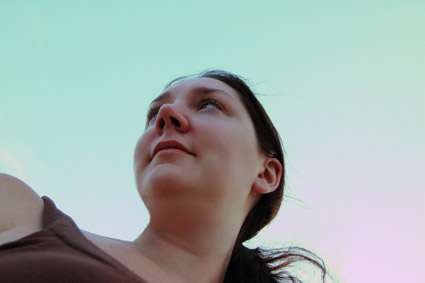 One of the nicest things about Ann's lakehouse (Ann is my mother-in-law) is the view.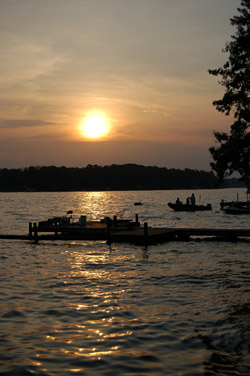 It is right on a main causeway of the lake, with a beautiful view of the water and of the sky overhead (see picture at right).
This past fourth of July was like any other day at the lake. We woke up and cooked breakfast. Then we boated around. Will took turns on the jet-ski, first with his mom and then with me. We waded in the water by the house and let the dogs swim around. And then we went for a boat ride and took lunch with us. Lunch typically consists of simple sandwiches or food cooked on the charcoal grill on the back porch of the double-wide. When we returned, it was time for naps and then to venture forth to watch fireworks.
After the sun began to do down, we broke out the sparklers.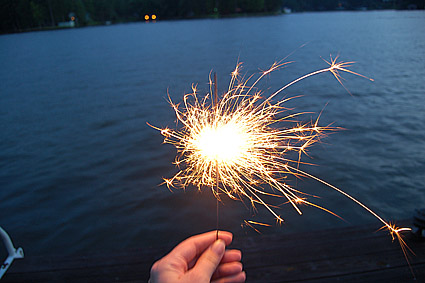 Malin was playing around with long-exposure shots, which made for some cool images: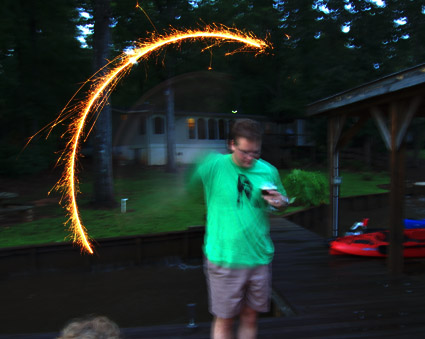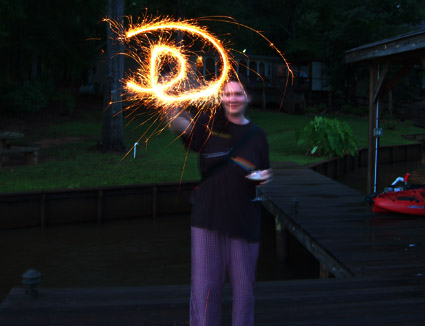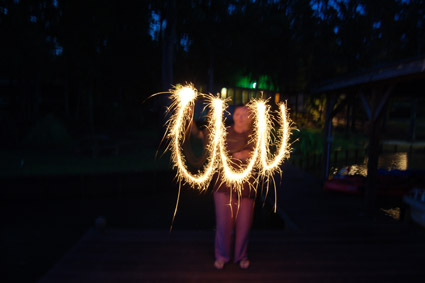 We also had some firecrackers, which made for excellent subjects of the long-exposure images, too: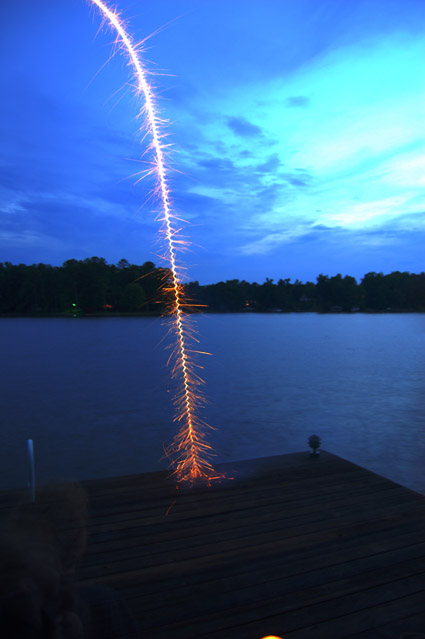 After a brief fireworks routine on the deck, we hopped on the boat to see the big show on the lake. You can kind of see in this dimly-lit picture that a lot of boats come out to watch. Sometimes it feels so crowded that you could almost walk from one shore to the other by simply hopping from boat to boat.
It was tough to get good shots of the fireworks, so here's the best we captured. Forgive the blurriness and lack of vivid color…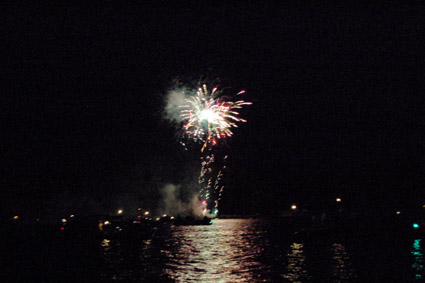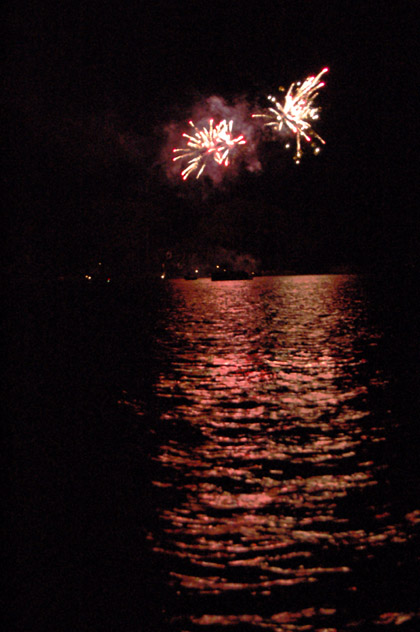 And now we must end this second chapter of photo fun. Back-to-back days of blogging – can you believe it?! Sometimes I amaze even myself. We'll see if I can keep it up. The next post will be a short one, so I should be able to continue the trend and have it up here tomorrow. Stay tuned.
Leave a Reply